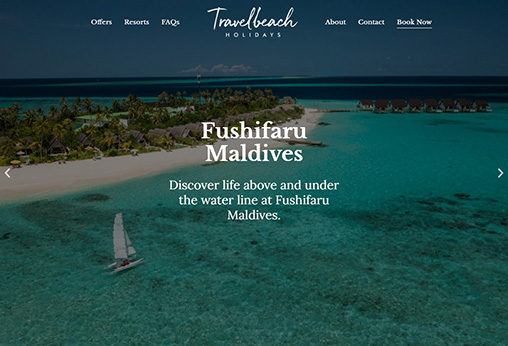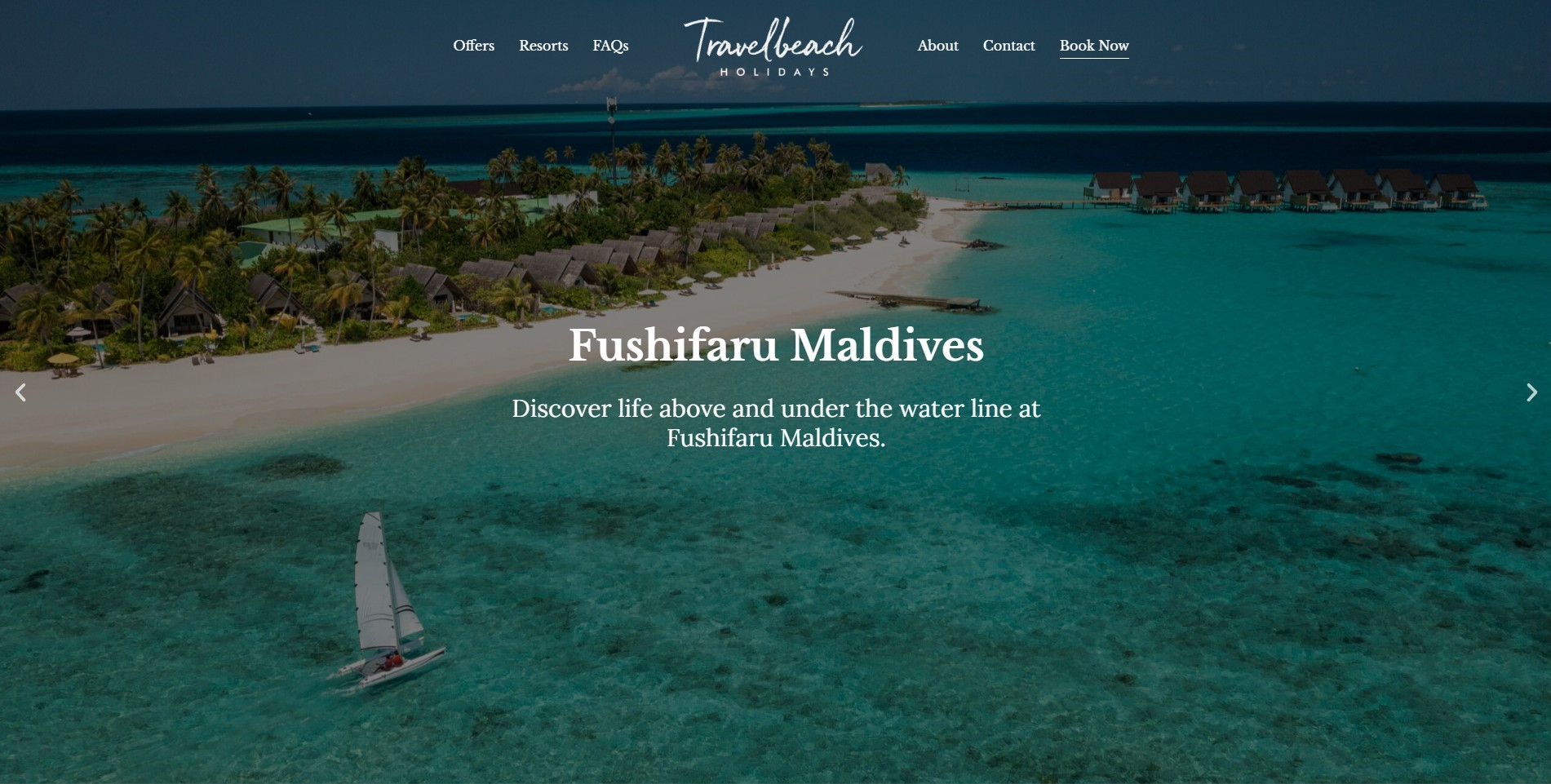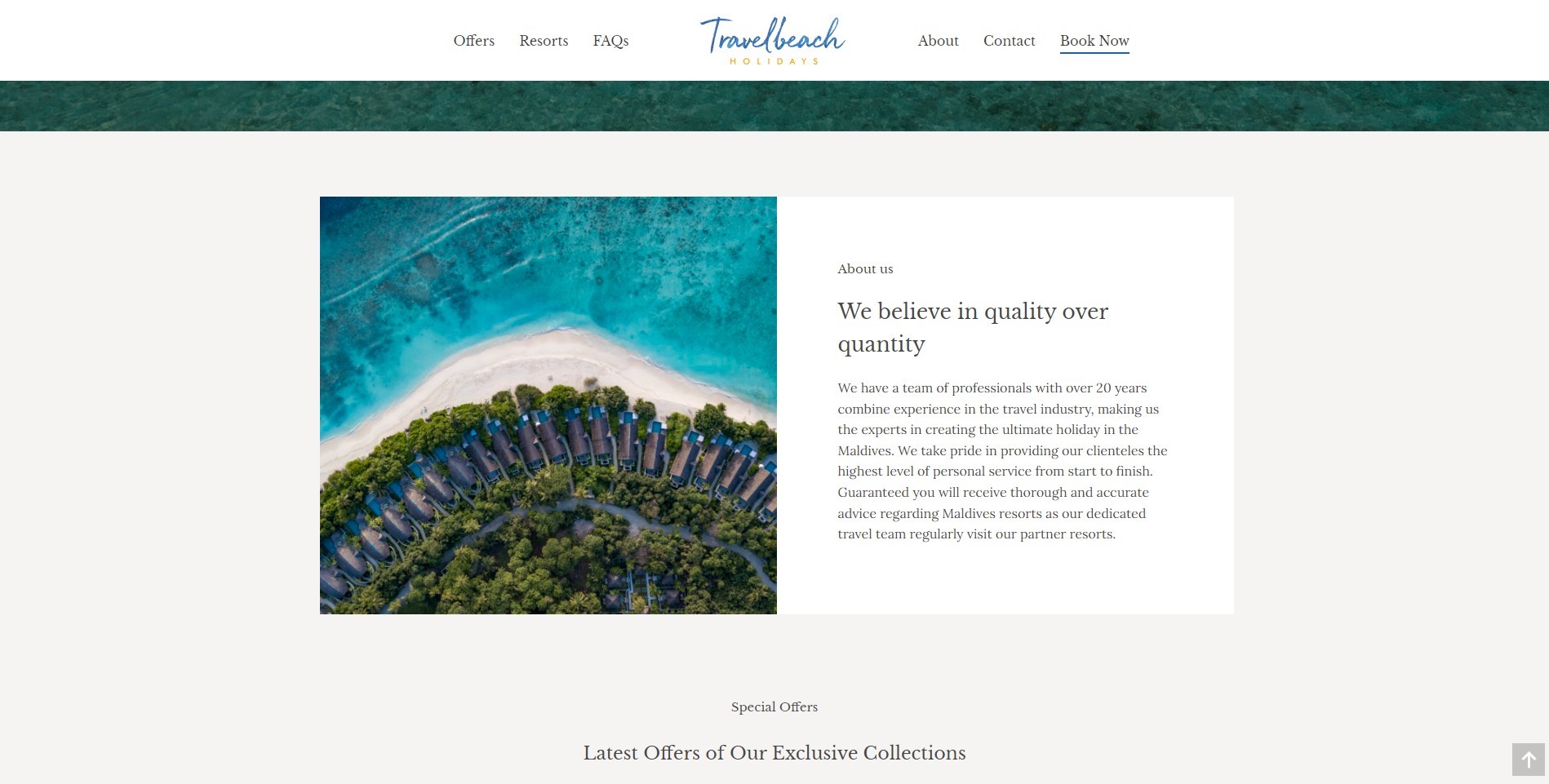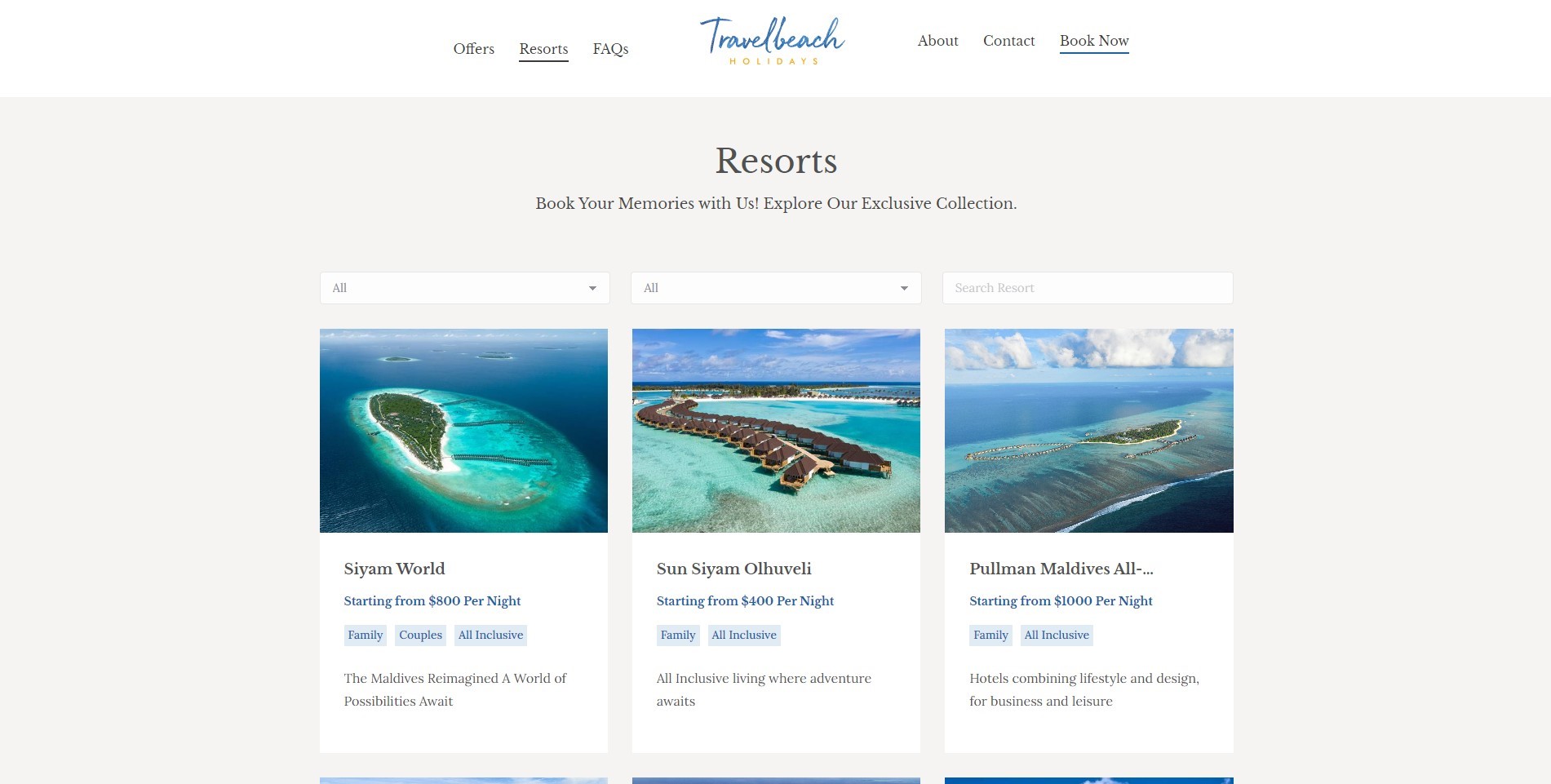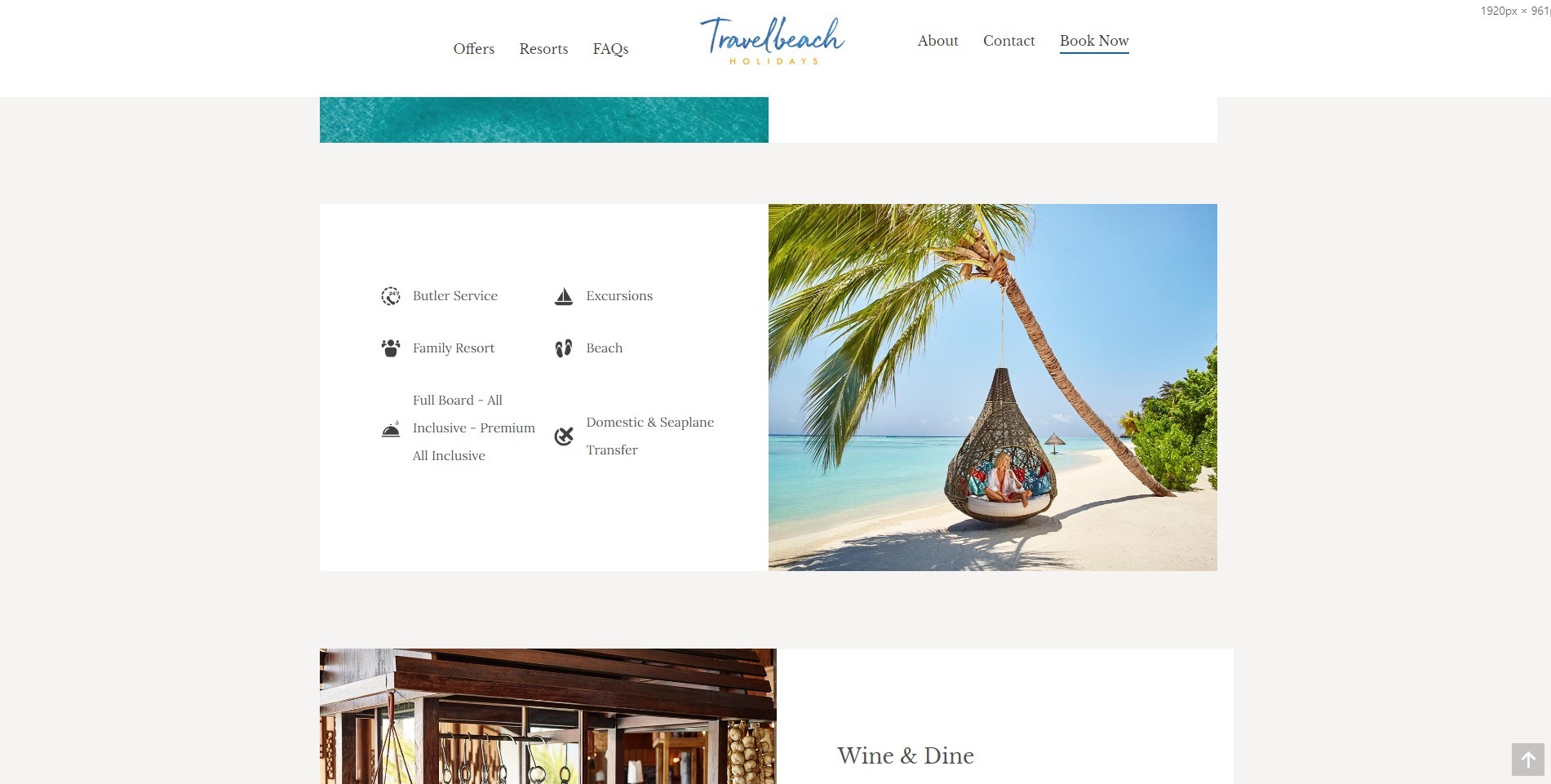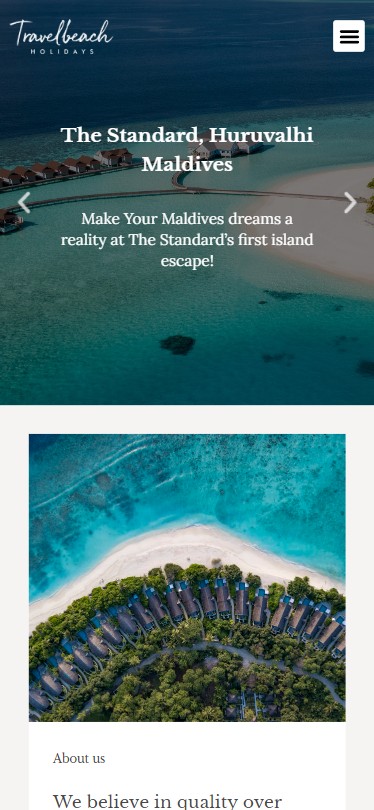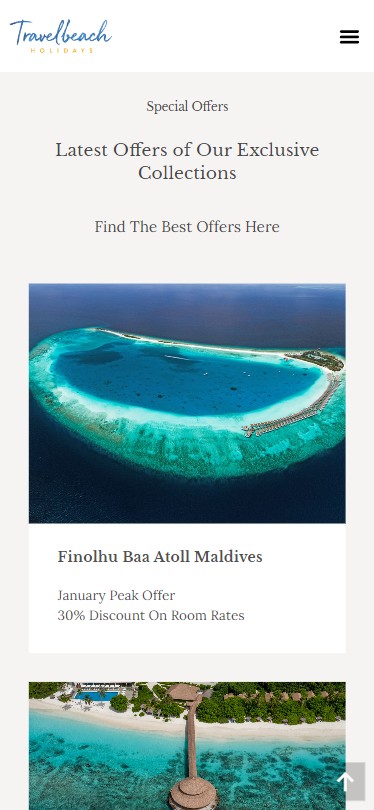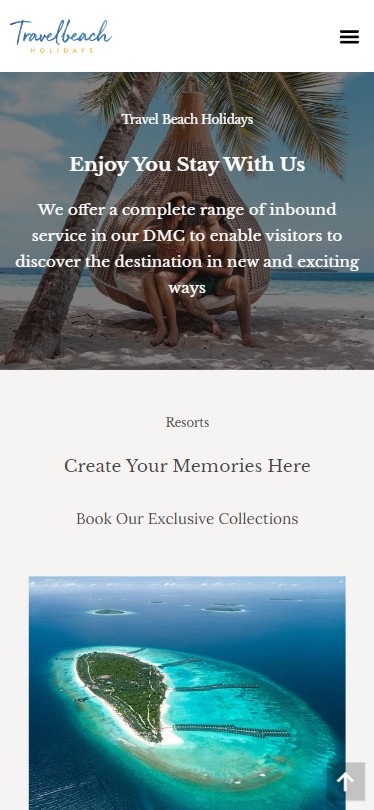 Travel Beach Holidays
Travel Beach Holidays is a Destination Management Company based in the Maldives. Their company's philosophy that drives our success is providing their clients with a unique set of our bespoke services. Their quest is to fulfill your vacation dreams through our commitment to highly personalized and customer-oriented services.
The website was designed to provide a listing of their properties, offers and important information about their services. Since the information is subject to change, the website includes a fully functional and fully dynamic content management system that allows the client to change every aspect of the design, content and layout of each individual page.
Dynamic Page Builder
Content Management System
Mail Based Contact Form
Reusable Gallery System
Automatic Image Optimisation
Property Management System
Offer Management System
Search Engine Optimisation
Responsivity Support
Social Media Integration