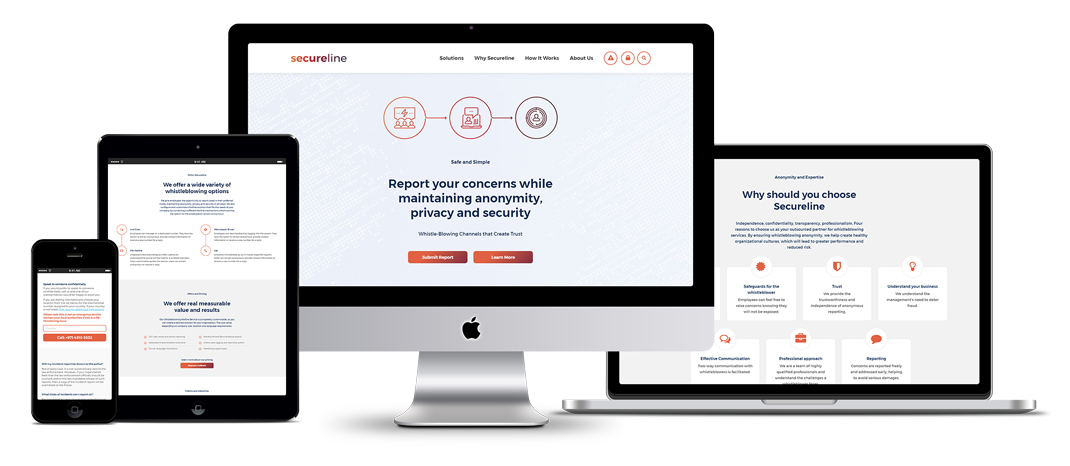 Secureline provides whistleblowing services to organisations in almost every industry and sector. Industry expertise gives them a unique understanding of the types of challenges organisations will face – and how to overcome them. They bring global talent to regional challenges across 15 business sectors. Their Whistleblowing Hotline Service is completely customisable. They give employees the opportunity to report cases in their preferred mode, maintaining anonymity, privacy and security in all cases. They also configure and customize a hotline solution that fits the needs of each company by combining 4 different hotline mechanisms which provide the option for the employee to remain anonymous.
The platform was designed to allow online reporting, case management and progress tracking. The case management features built into the system are complex and extensive. Since the information is subject to change, the website includes a fully functional and fully dynamic content management system that allows the client to change every aspect of the design, content and layout.
Dynamic Page Builder
Content Management System
Reusable Gallery System
Automatic Image Optimisation
Case Reporting and Management System
User Role Management System
Search Engine Optimisation
Responsivity Support
Social Media Integration
This platform no longer has a live link or has been considerably altered by the client and no longer reflects the original design.