GRICAA is an international firm that operates in the Internal Audit & Assurance, Risk & Compliance, Governance, Taxation & Accounting, Forensics and Advisory & Consulting, domains. GRICAA offers an alternative service delivery model by providing services at a much lesser cost while providing high value add services on a shorter delivery window periods.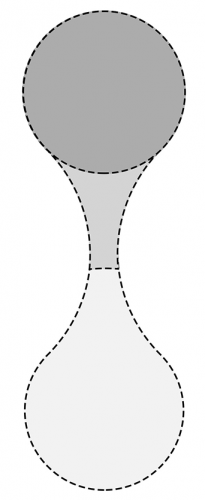 A Core Concept of Connectivity
The logomark is made up of three distinct parts brought together to form a final segment. The base component is a simple circle or dot. Two base components (dots) are elastically connected to represent the core concept of connectivity. This is then extended to form three separate parts, each with its own meaning.
Three Individual Dots
Three individual dots are used to represent the ability to "Connect the Dots" and draw out the big picture in any situation, using a blue sky approach. This represents clarity of thought and understanding of business.
Two Connected Dots
Two dots are then connected to form dumbells. Two dumbbells are used to represent the connectivity of boutique firms, professional consultants and clients.
A Slice of Two Connected Dots
Two Connected Dots are interrupted or sliced in half to produce two parts that form bulbs. These two bulbs in the logo represent the "Ideas and Insights" which GRICAA brings to the table.