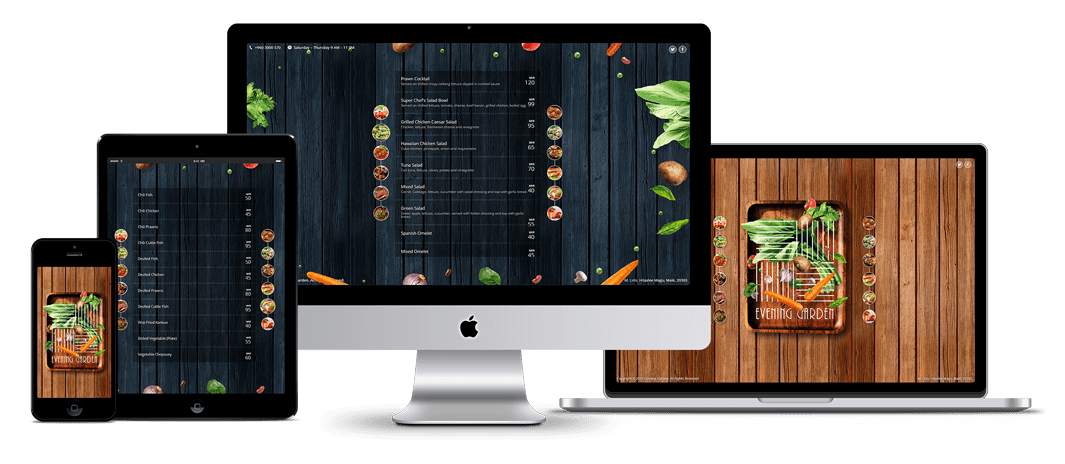 Evening Garden is a restaurant, an ambience lovers haven that specializes in serving modern dishes. Evening garden is an indoor restaurant, that offers take away as well as deliveries.
The interactive menu was designed to showcases their menu. It acts as a platform for their customers to view and order dishes. Since the information is subject to change, the website includes a fully functional and fully dynamic content management system that allows the client to change every aspect of the design, content and layout.
Dynamic Page Builder
Content Management System
Automatic Image Optimisation
Product Management System
Search Engine Optimisation
Responsivity Support
Social Media Integration
This website has been changed or is no longer live. The website does not have a publicly viewable link.