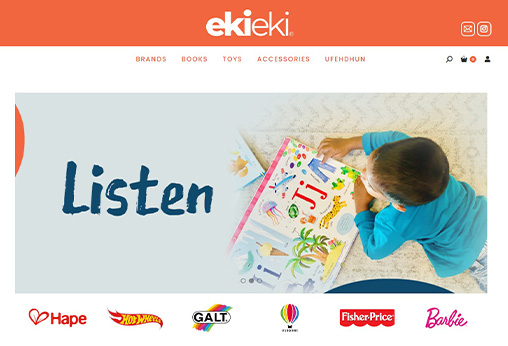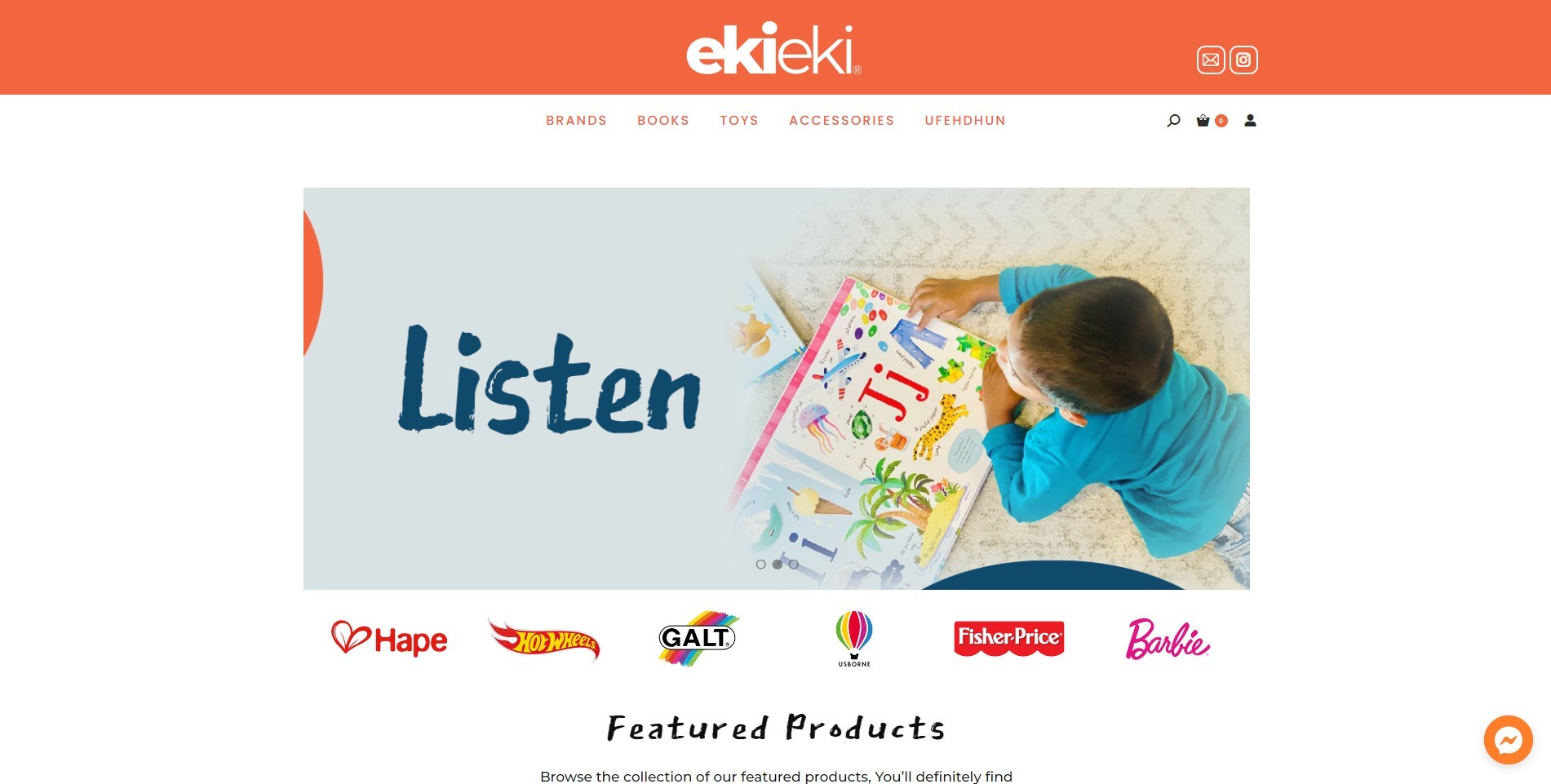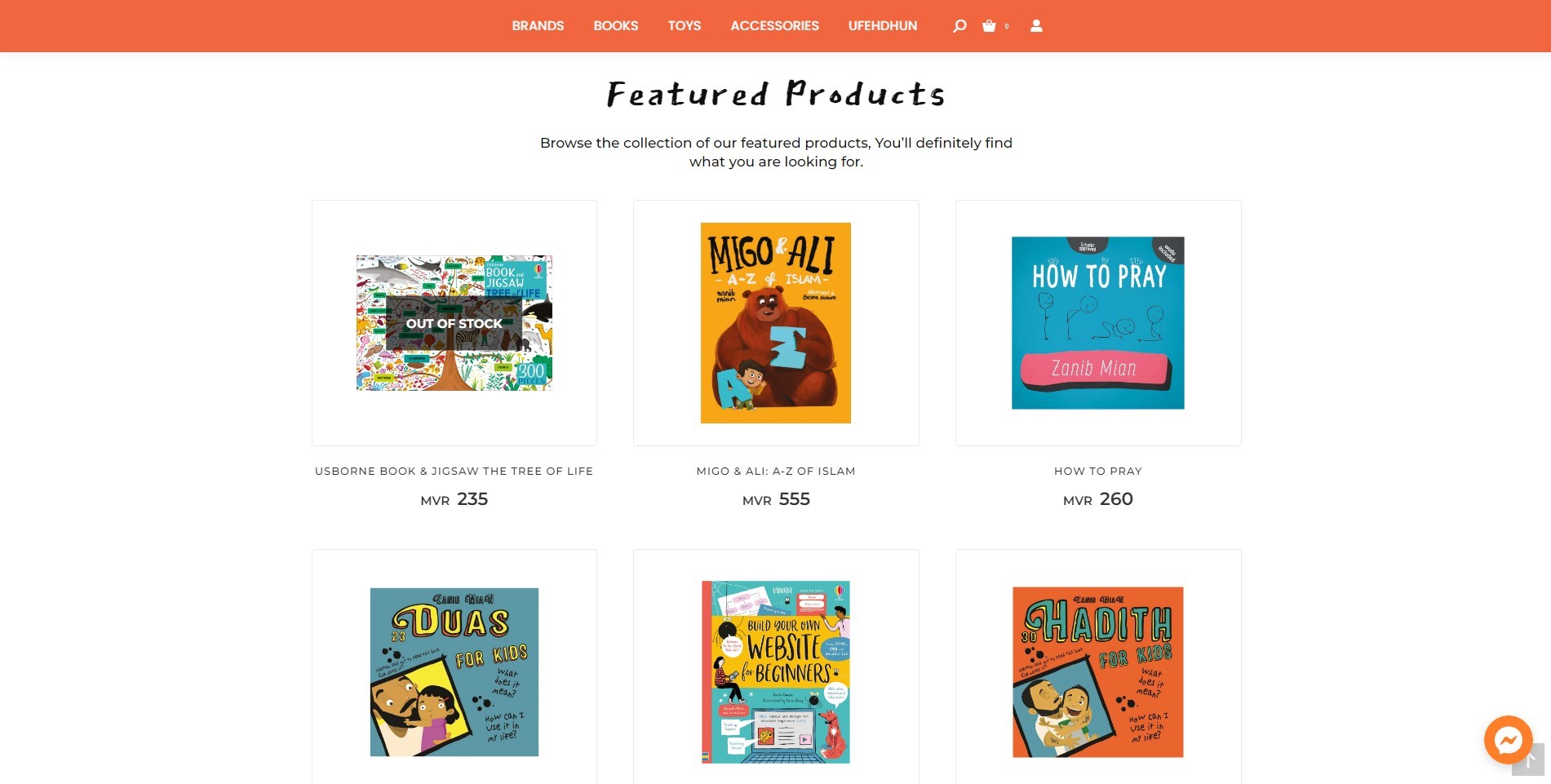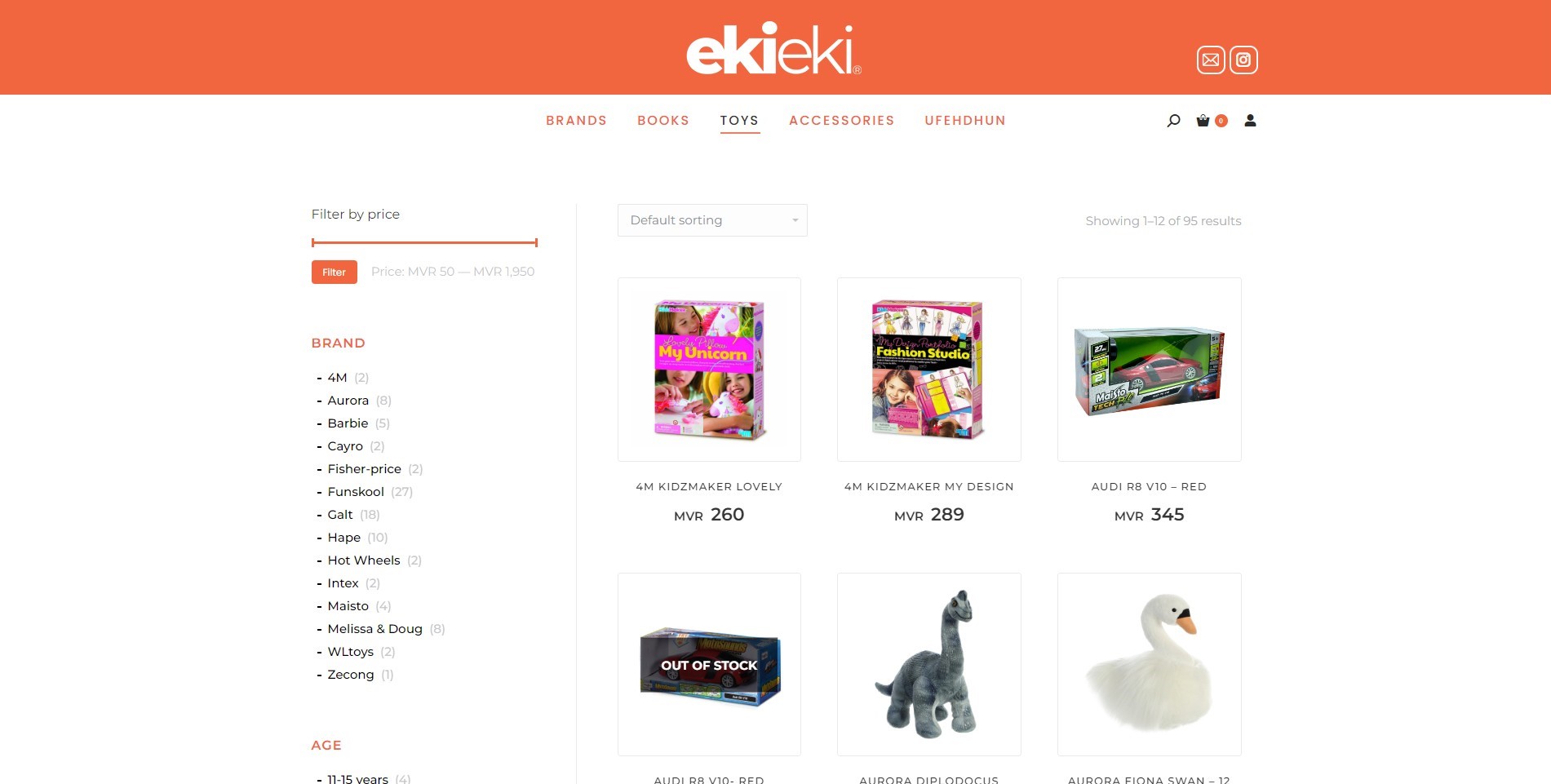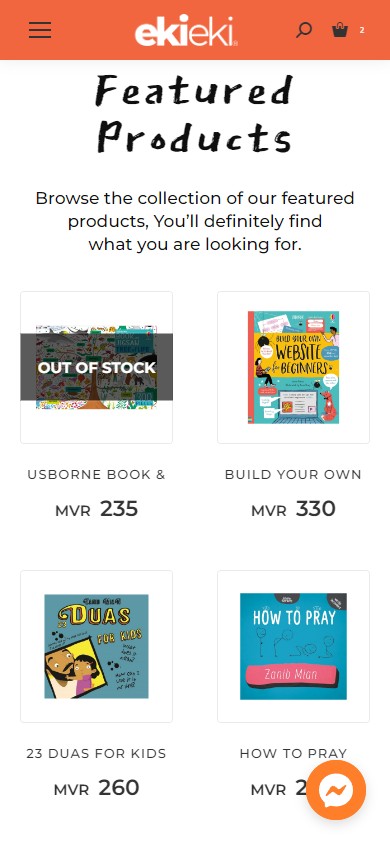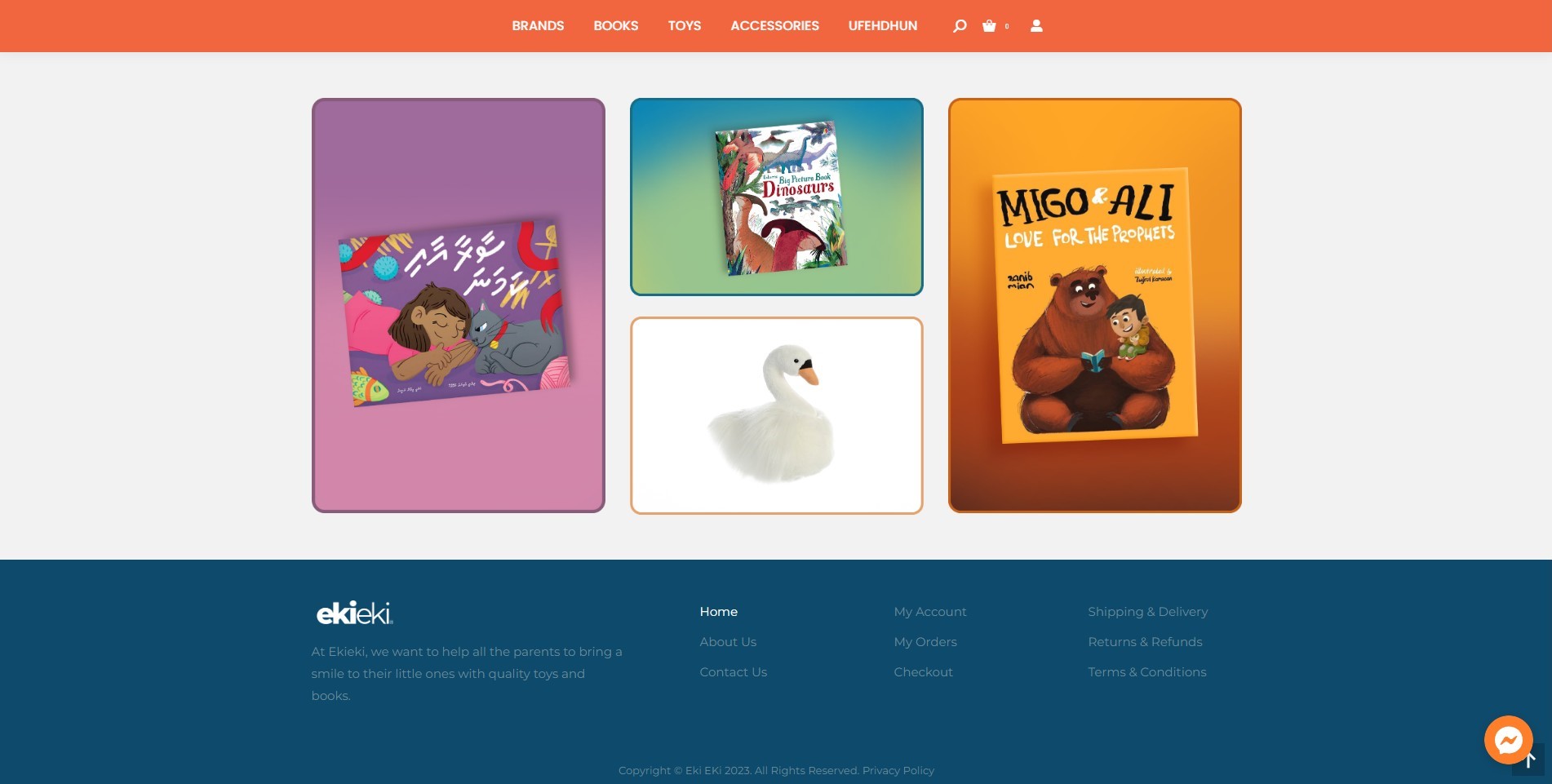 Eki Eki
As parents of five happy and bright young children, it was challenging to find quality brands for our kids in Addu City.
That sparked the idea of EKI EKI, where we want to help all the parents to bring a smile to their little ones with various products.
The website was designed to showcases their products and profile. It has a complete set of e-commerce modules allowing them to sell items online. Since the information is subject to change, the website includes a fully functional and fully dynamic content management system that allows the client to change every aspect of the design, content and layout.
Dynamic Page Builder
Content Management System
Reusable Gallery System
Automatic Image Optimisation
Complete E-Commerce System
Product Management System
Integrated Payment Gateway
User Role Management System
Search Engine Optimisation
Responsivity Support
Social Media Integration