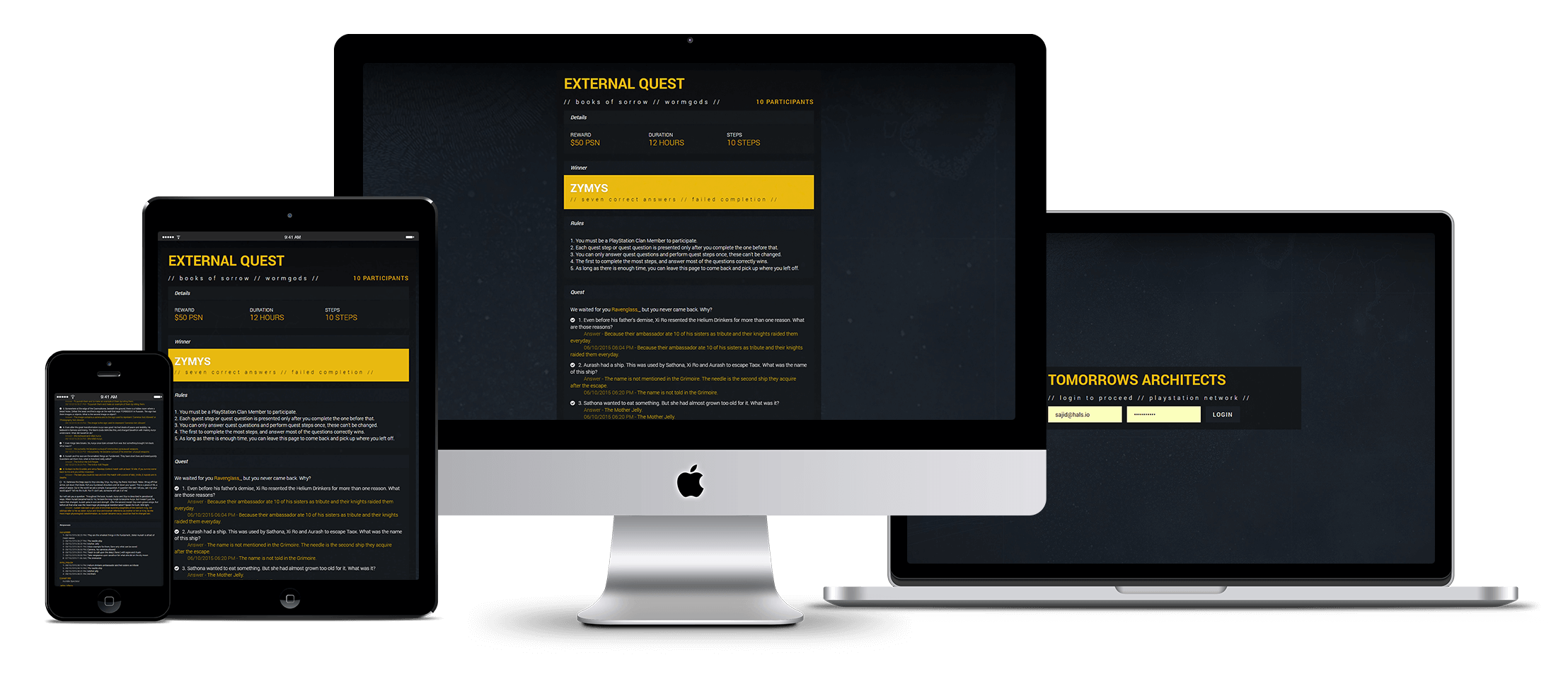 Destiny Quest System is a platform that allows users to run external quests for the Destiny Console Game that grants rewards upon completion of quests. Destiny is an online-only first-person shooter video game developed by Bungie and published by Activision. Players take on the role of a Guardian, protectors of Earth's last safe city as they wield a power called Light to protect the City from different alien races.
The platform was designed to allow users to register and sign in via their PSN accounts. It retrieves in-game data from Bungie servers to monitor completion of quest steps. The platform is designed to be highly automated.
Dynamic Page Builder
Content Management System
Reusable Gallery System
Automatic Image Optimisation
Quest Management System
PSN Authentication System
Bungie Connection System
Search Engine Optimisation
Responsivity Support
This platform is a web based proprietary platform custom designed for a single client. The platform does not have a publicly viewable link.