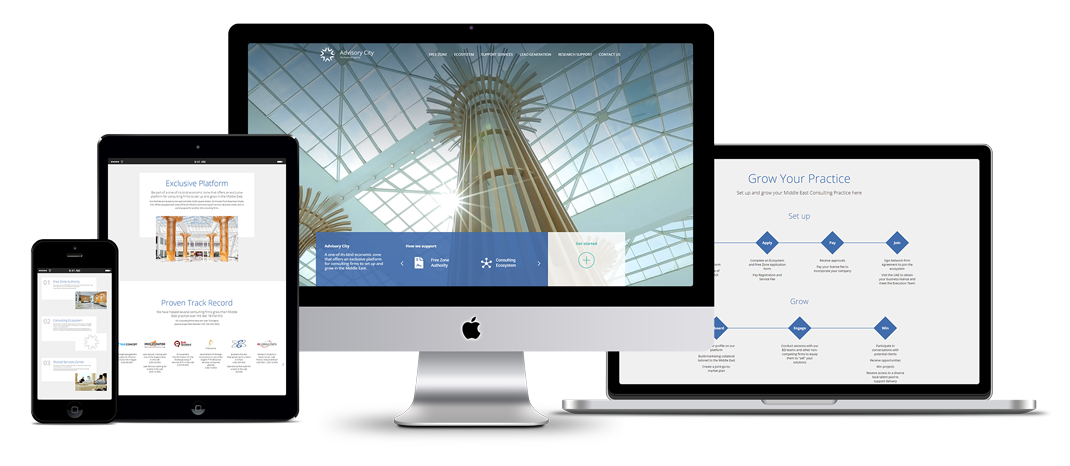 Advisory City is a one-of-its-kind economic zone that offers an exclusive platform for consulting firms to set up and grow in the Middle East. They provide their customers with access to several opportunities and projects, knowledge content and a diverse talent pool, to enable them to compete with larger firms on a level-playing field.
The website was designed to showcases their clients, services and information. It also has a contact module allowing them to collect online registrations. Since the information is subject to change, the website includes a fully functional and fully dynamic content management system that allows the client to change every aspect of the design, content and layout.
Dynamic Page Builder
Content Management System
Reusable Gallery System
Automatic Image Optimisation
Registration and Contact System
User Role Management System
Search Engine Optimisation
Responsivity Support
Social Media Integration
This website no longer has a live link or has been considerably altered by the client and no longer reflects the original design.